What does it mean to rebuild? It felt like a dumb question to me. Surely it's just to build something into something else!? No, it turns out that that isn't entirely correct. According to the Oxford English Dictionary to rebuild means to:
build (something) again after it has been damaged or destroyed
So, for an actual rebuild to be possible there needs to be something broken or destroyed!? Isn't that fitting? The state of FC Barcelona in 2021 is certainly a damaged one. Gone are the days when the name instilled fear in every opponent and all young players around the world longed to play there. Viewers of the 0-3 loss last night at home to Bayern Munich in the Champions League might even call the club completely broken. Perfect opportunity for a rebuild, right? Right! Gather around, disillusioned Barca fans. I offer you an alternate reality, a parallel universe where glory will be restored!
Go fast or go slow? or "The Stanford Marshmallow experiment"
So, how do you go about a rebuild? Well, as I see it there are two ways; fast or slow. You might start considering me an idiot by now, just stating one obvious thing after another, and maybe I am. But hear me out!
All clubs want success, whether it's avoiding the last place in the lowest tier, winning the local cup or establishing world domination. And given the choice between reaching that success now or later, I bet that most club owners would go with option number one.
I don't. Immediate success is boring. And bad. Yes, you read that correctly. It's bad and I'm gonna tell you why.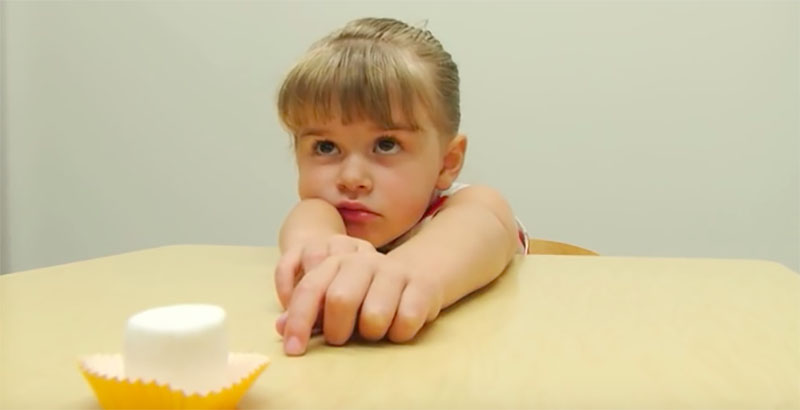 In 1972 psychologist Walter Mischel, a professor at Stanford University, conducted a study on delayed gratification. A child was offered a choice between one small but immediate reward (marshmallow or pretzel stick), or two small rewards if they waited for 15 minutes. Some children ate the sweet straight away and some waited to eceive their double reward. In follow-up studies, the researchers found that children who were able to wait longer for the preferred rewards tended to have better life outcomes, as measured by SAT scores, educational attainment, body mass index (BMI), and other life measures. I consider myself the waiting child of Football Manager rebuilds. Rewards will come in the form of higher education, a lower BMI and hopefully success on the pitch. Besides, quick rebuilds are sloppy. I'm the opposite. I could (and I have and probably will again) spend hours on minuscule details to get things the way I want them.
Also, a quick rebuild requires loads of money and we've got none, but that has nothing to do with this. That's the honest truth! But even a slow rebuild requires money, to buy players or to invest into a youth system that will eventually repay you. But you know what, enough with the rambling. I'm gonna cut to the chase.
In the beginning, it's more about who goes than who comes in
Without money, it's very tough, almost impossible to start rebuilding.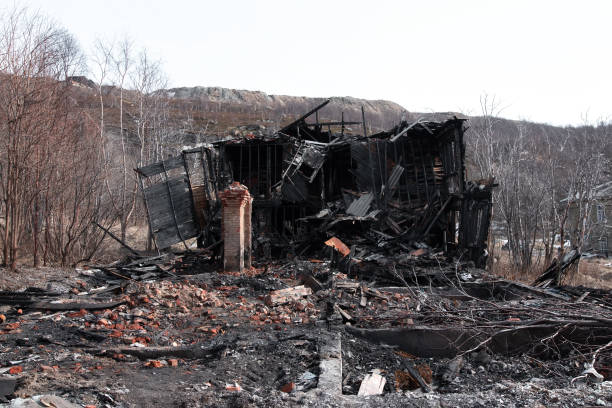 If your house has burned to the ground, you can't buy new building material and if your club has imploded you can't buy new players to save it. What you can do though is to remove all the debris and deadwood to create a new foundation to build upon. Luckily for a football club, some of that deadwood could be sold for actual money to use for the rebuild. At least in theory.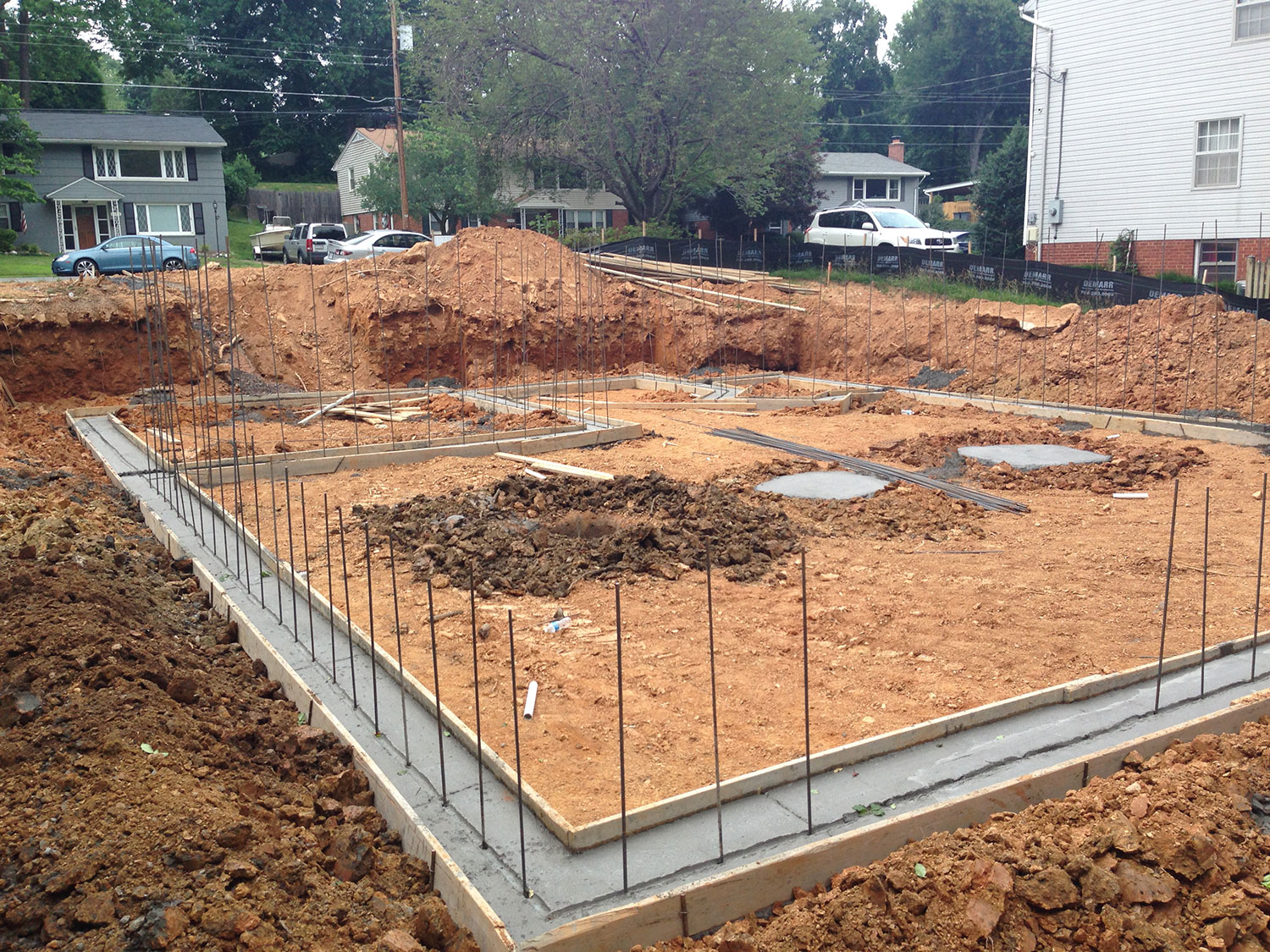 With most of the players in the FC Barcelona squad being a combination of at least two of the following: aging, overpaid and underperforming, it was almost impossible to find buyers for any of them. Oh my. It'll take quite a while before our metaphorical house rebuild looks like the image above, and even longer before we get anywhere near the image below. Lucky for you and me then that we both love slow rebuilds! Right?
The biggest issue with the slow rebuild though is that it isn't that interesting early on. It's most about trying to offload the unwanted players to invest in new players and infrastructure while reaching results good enough to keep the managerial job safe. That's why I'm only briefly gonna cover the two seasons I've gotten through so far. I'm using a "New Barca DNA" approach (which I will cover in a later post) as a guiding star for this rebuild but two seasons in not too much has happened.
Season 1 – 2020/21
I started the save by trying to offload most of the players aged 25 or older (except for Messi of course, he's staying for life) but for reasons described above, this was an almost impossible endeavor. The only sale was Martin Braithwaite to Arsenal for £13.75M, which in all honesty was approximately £13.75M more than I expected to get for him. Not enough to spark a rebuild, but enough to bring in Thiago Almada and Yusuf Demir at least. In the January window I sold Sergi Roberto (to PSG for £40M) and Clément Lenglet (to Liverpool for £45M) and at the end of the season Ousmane Dembélé was sold to Arsenal for £50M. A much needed cash injection, but we where still stuck with the players we had wanted to get rid of the most. The aging and overpaid ones. And that was the exact reason why no one else wanted them either, I guess.
What about results then? Well, in very surprising fashion we won the league title in the final game of the season. Somehow Real Madrid managed to squander a point margin that looked impossible to catch with only a few games left and we passed them in the final half of the final game of the season. Surprise surprise! In the cups we didn't do that well. We lost in the semi final of the Spanish Cup to Eibar and in the quarter final of the Champions League to Juventus.
What was more important though was the fact that the B team gained promotion from the 3rd to the 2nd tier of Spanish football. This gives us a good foundation to give players senior football at a good level early on! The youngsters in the U19s had a good season too. The only two losses of the season came at bad times though, in the U19 Division 1 semi final to Real Madrid and in the U19 Cup final to Atletico Madrid. They did manage to win one title though, the U19 Champions League, after an emphatic 5-0 victory against Juventus in the final.
Season 2 – 2021/22
Going into the second season we had a bit of money for the first time. The team sheet had gaping holes in it in several positions, which needed to be filled. This forced a delicate balancing act between strengthening the team short term or investing in a young player to help us long term. Why didn't you just find players to fit both? you might ask. The answer to this is that young players already good enough to be called world class cost way to much. It's as easy as that.
This is what our starting 11 looked like before any transfer business was made. Starting from the back:
Goalkeeper: Ter Stegen – No reason to replace him. At age 29 he'll have at least 2 or 3 good seasons left in him.
Central defenders: No. This is not good enough. Neither Araújo nor Ramos Mingo fits the role of central defenders in a tiki taka system, simply because they lack the combination of speed and passing ability. The older guys like Piqué and Umtiti were simply too slow. This needed strengthening! Luckily I found two players and they didn't cost me too much either!

David Alaba – He came in on a free transfer from Bayern Munich. Considered by most to be a left back, he will slot in very well as a central defender in our system with great Acceleration (16) and Passing (15).
Luiz Felipe – Not the perfect fit, but the best we could find at his price tag. It cost us £22.5M to buy him from Lazio, and his Acceleration/Passing/Vision of 13/13/14 isn't bad at least. To buy a player with 15/15/15+ would have cost us £80M or more, so I'm really pleased with this signing!

Wing backs: Alba is great but aging. He'll have to do for at least one more season. Dest is the complete opposite. Young but kinda meh. Emerson is a more well rounded option and perfect as a back up. Could we find a first choice at a reasonable cost? Yes, we could!

Dodo – Shakhtar let go of their pacey left wing back for £20M, which was on our budget. Lacking defensively, but who needs defending when you have the ball all the time, right? He'll do for a season or two at least, but is no long term solution.

Central midfield trio: Calling Moriba-Pedri-De Jong "the future of Barca" is no understatement. Very talented with huge potential and fitting my "New Barca DNA" on top of everything. The only issue here is that the two more attacking players in front of de Jong are still in development. With a tiki taka setup our midfield triangle is the driving force of our tactic. It needs a maestro to work and we need him now. That's why I splashed some serious cash here, but I found the perfect fit!

Nicolo Barella – The price tag of a whooping £90M – doubling the transfer fee from the move from Cagliari to Inter Milan a year earlier – certainly raised an eyebrow or two. But, with a New Barca DNA of 95/100 and a positional proficiency of 95% as Mezzala, I just had to have him! He'll provide us with quality immediately and will lessen the pressure on Moriba/Pedri!

Forward trio: Messi is the first name on the team sheet week in and week out. Fati is young and promising. And Coutinho…well, at least he's good on paper. And no one else wants him. This is ok, but not perfect in any way. Once I got this far up the field the treasure chest was empty though. So this'll do I guess, at least for now. I did sign one player for the future. And then another one, but he's neither for now or for the future. Or maybe he's for both.

Youssoufa Moukoko – Did I spell that correctly? Probably not. The young man with the difficult name certainly has the future going for him! He'll mostly play for Barca B this season but will hopefully spearhead our attacks in the future!

The Zlatan – I know, I know. Not too many rebuilds involve the signing of a 40 year old. But he can act as a backup when Fati needs a break and he can certainly teach our young kids a thing or two about life. And taekwondo kicks. With a Determination of 20 and a Perfectionist personality he will be a great mentor! And don't you just love a smiling, easy going, friendly father figure spreading joy in the locker room?
With all these signings, how did we do on the pitch? Well, we did ok.
Real Madrid made sure to avoid their mistake from last season. The early lead they got themselves just grew throughout the season, ending in a massive 17 point margin. We finished 2nd after a 3-0 win against A. Bilbao in the final game of the season. Not awful, but we only looked like a well oiled machine on a few occasions over the season. Don't we all love a good struggle?
When it came to the cup competitions, Real Madrid knocked us out of the semi final of the Champions League and 2nd tier side Vallecano caused a massive upset knocking us out of the Spanish Cup in the 5th round.
Barca B
Barca B continued to shine though. Winning the Segunda as a newly promoted side was more than anyone could have hoped for going into the season. But what's more important, some of the players performed at such a level that they will get promoted to the first team squad going into our third season;
Moukoko scored 19 goals in 32 starts and has earned his chance to impress for the first team, despite his young age of 17.
Yusuf Demir was ok. 9 goals and 4 assists in 29 starts as an inside forward out on the right wasn't amazing and it's also not the reason why we're promoting him. He displayed almost no development whatsoever this season which makes me think that maybe he needs football at a higher level to reach his potential. Plus the fact that I don't like Trincao, which means that there's an opening in the first team.
One player impressed massively though. It felt like whenever he got the ball at his feet, magic happened! He's one of these players that seem to perform better than what his attributes suggest, week in and week out. He's Konrad de la Fuente. The 20 year old American with the superstar name – and hairstyle to match it – managed 20 goals and 10 assists in 34 starts as an inverted left winger for Barca B. His performances were both consistent and impressive enough to give him a couple of chances with the first team, and he broke the ceiling! 3 goals in 3 starts has quickly turned him into a favourite for me!
La Masia – The U19s
La Masia, the Barca academy and player development pathway that paved the way for the success under Pep Guardiola, what's the story with them? Well, you know what they say. A picture is worth a thousand words.
58 competitive games. 58 wins. The U19 league, the U19 cup and the U19 Champions League. Quite the season, right!? This is a good indicator that the club is moving in the right direction, even though results are secondary to player development for us. And I thought I'd end this post by showcasing a few of the most interesting players coming through!
I start off with the only "real player" on this list. Gavi is a very exciting attacking midfielder who will get his chance in the Barca B squad next season, together with the following four 5 star talents;
Lionel Koubassanath is yet another player with a difficult name but a great future ahead of him. A very reliable central midfielder who needs work on hid physical attributes as well as his Flair. If we didn't already have one Lionel in the club I could have nicknamed him that, but now I have to come up with something else. "Kouba", maybe!?
Luca Cortez scored a hattrick in the U19 cup final against Real Madrid. That's a very Luca Cortez thing to do. With 21 goals in 16 starts for the U19s as an inverted left winger, I have high hopes for this kid!
William Majstorovic is the first of two players on this list coming through our first youth intake (the second one was trash, let's forget about that one). His 7.39 average rating this season highlights what a commanding force he was for the U19s. He needs work on his speed and Vision (5) if he's gonna become a first team player for us one day though!
Paulo was touted as the biggest talent out of the first youth intake. And I can sure see why, with such immaculate First Touch (16) and Flair (17). He hasn't improved very much though, and I have a feeling his personality of Low Determination is to blame. I tried promoting him to the first team squad for mentoring, but so far the magic of The Zlatan hasn't managed to rub off on him. Another season without development and he'll find himself passed by plenty of others. Get a grip Paulo, and get it now!
Going into season 3
What happens now then? Apparently I did enough to keep my job, which means that this save will carry on. There's still loads of deadwood to discard, but the future is looking bright and I'm enjoying myself a lot. Come hang out in my Twitch streams on Tue/Thu/Sat nights if you haven't already! Next up is an exciting offseason before we kick off season 3. See you soon!